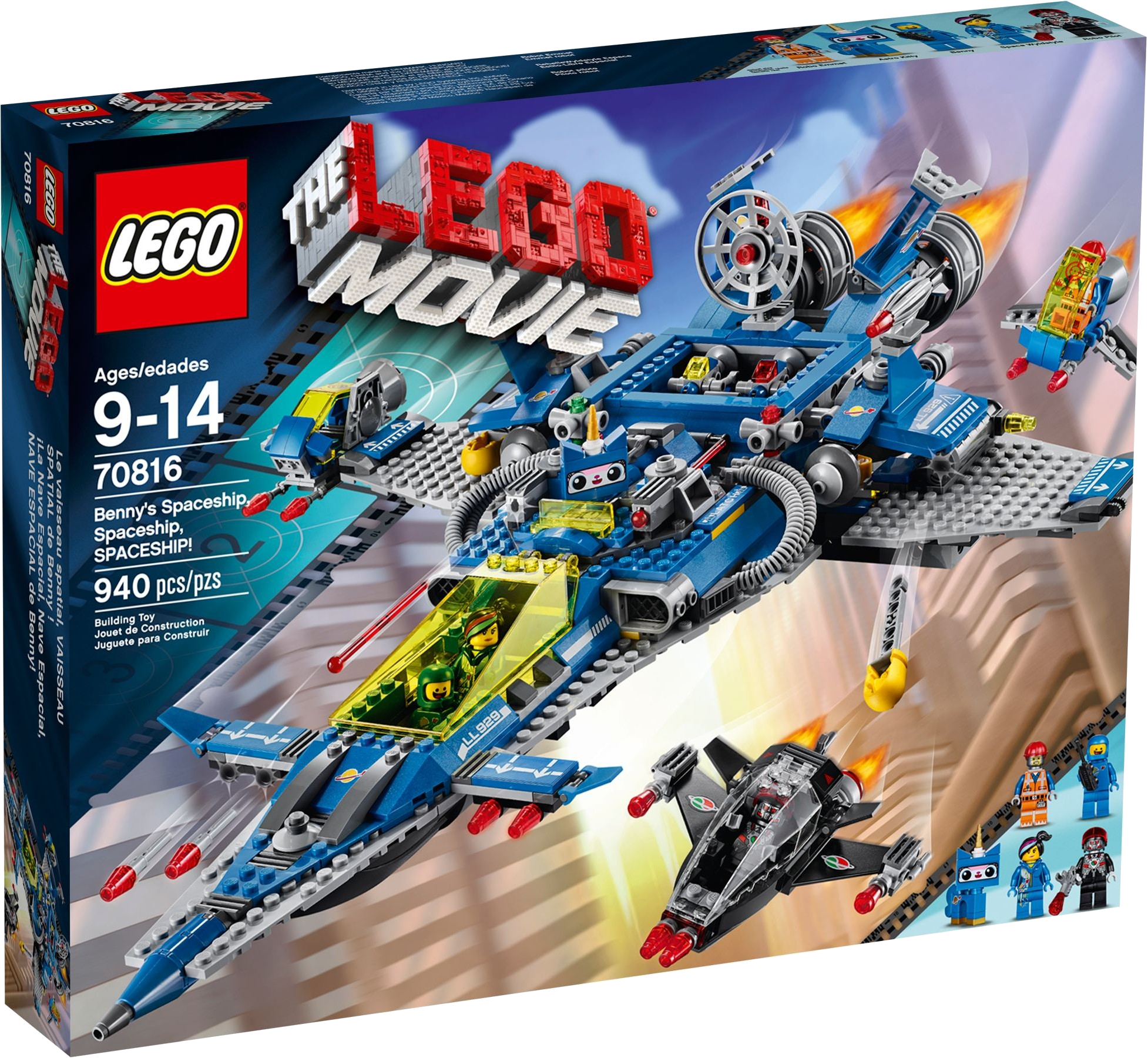 Benny's Spaceship, Spaceship, SPACESHIP! 70816

LEGO OFFICIAL DESCRIPTION:
Benny may have spent too much time in space with a lack of oxygen, but this wacky character is also a Master Builder. Help him construct the Spaceship, Spaceship, SPACESHIP! of his dreams then help the heroes to evade the Robo Police interceptor. Open the central roof to access the computers and tools in the control room. Push the middle exhaust to extend the wings, unleash the hidden spring-loaded cannons and fire the stud blasters. Raise the satellite dish to release the spacebots. And if all that's not enough to fend off the enemy, detach the wing flyers to triple the threat. Includes 4 minifigures with accessories: Benny, Robo Emmet, Space Wyldstyle and Robo Pilot, plus an Astro Kitty figure.
Launch and Exit - 1 June 2014 - 31 July 2015
Original Price - 79.99 POUND / 99.99 USD / 99.99 EURO
Piece Count - 940 pieces
Minifigures - 7 (5 unique)