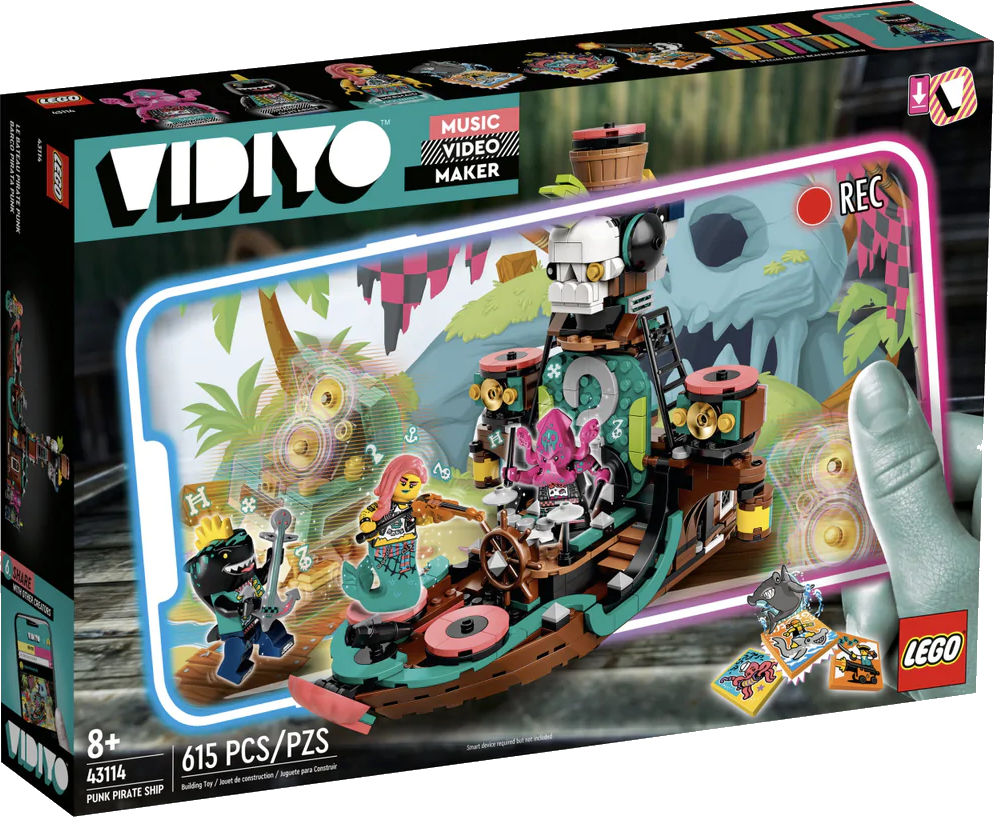 Punk Pirate Ship 43114

LEGO OFFICIAL DESCRIPTION:
Open up the world of music video making for kids as they direct, produce and star in their own punk rock concert music videos with the LEGO® VIDIYO™ Punk Pirate Ship (43114). Download the free app to scan the 3 minifigures and reveal their cool stage personas. Then use the app to scan the model and see the ship become the stage as your child produces their own music videos, to share with others in the kid-safe social feed.
Launch and Exit - 01 Jun 2021 - 31 Dec 2021
Original Price - 59.99 POUND / 59.99 USD / 69.99 EURO
Piece Count - 615 pieces
Minifigures - 3