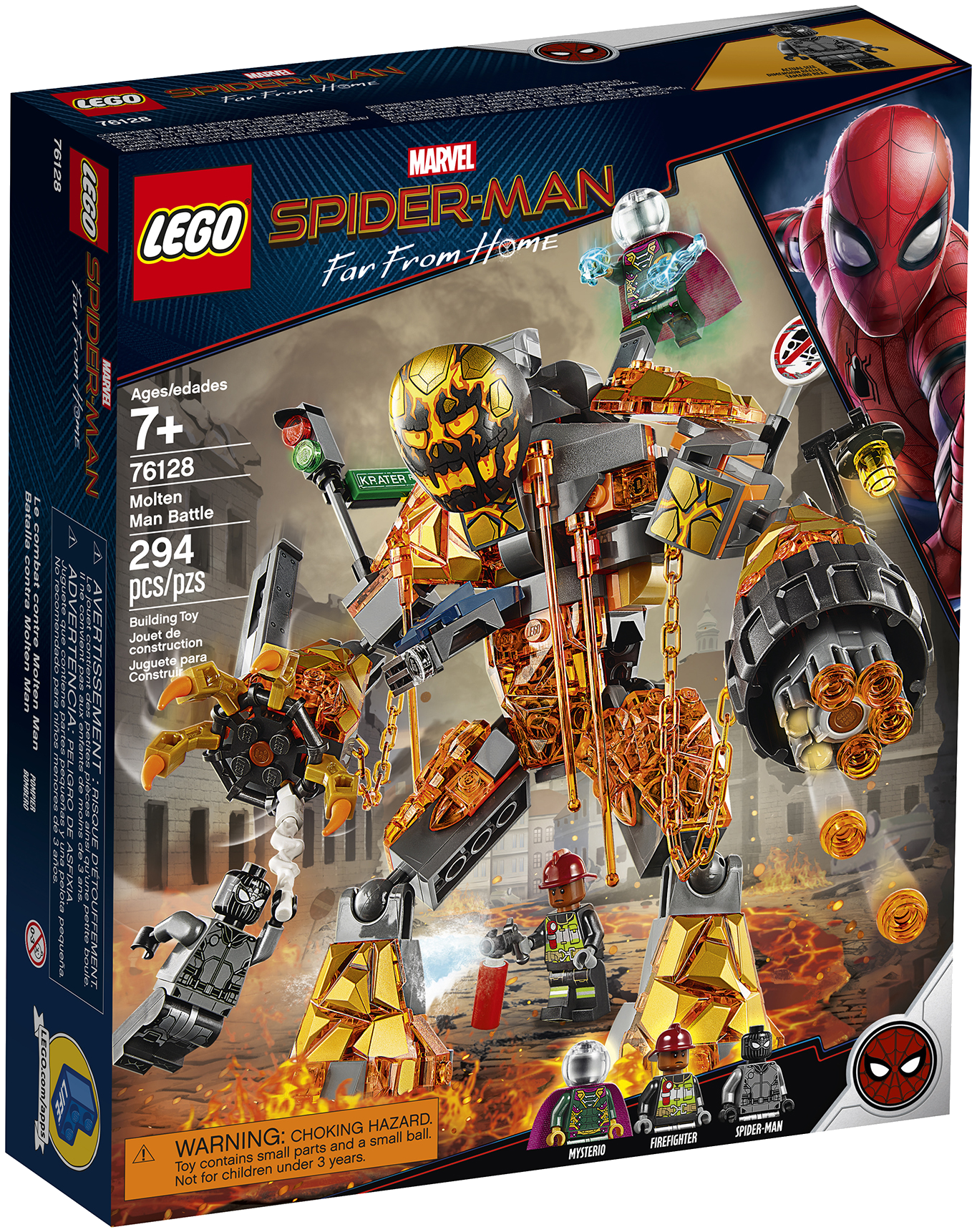 Molten Man Battle 76128

LEGO OFFICIAL DESCRIPTION:
Build an awesome fire monster and role-play a thrilling LEGO Marvel Spider-Man 76128 Molten Man Battle. The buildable Molten Man mechanical buildable toy figure features posable joints, a gripping claw, 6-stud rapid shooter, buildable "melting" objects including half a car, street lamp and a traffic light attached to its body, molten lava elements and attachment points for minifigures. This Marvel toy includes 3 minifigures-Spider-Man, Mysterio and a firefighter-with weapons and accessories to play out exciting superhero scenes from Marvel's Spider-Man: Far From Home movie.
Launch and Exit - 22 Apr 2019 - 31 Dec 2020
Original Price - 24.99 POUND/ 29.99 US/ 29.23 EURO
Piece Count - 294 pieces
Minifigures - 3