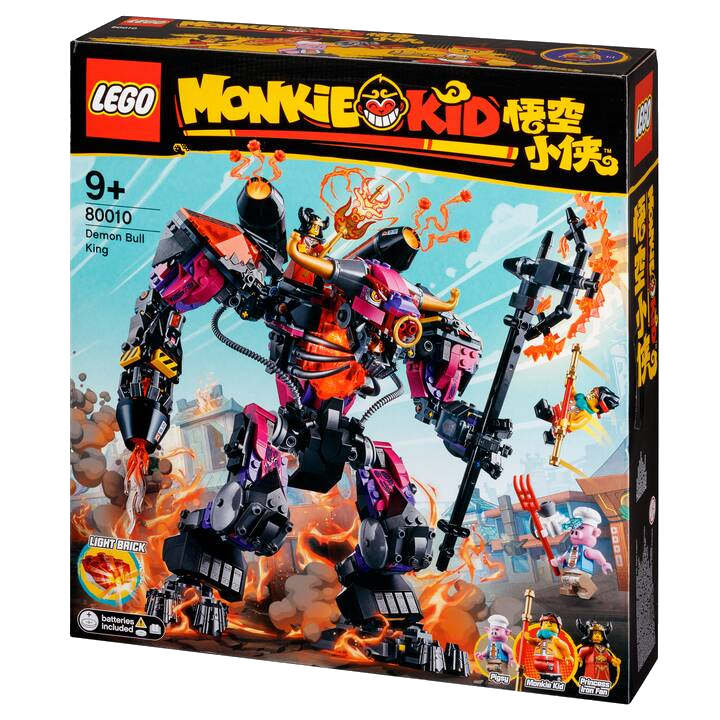 Demon Bull King 80010

LEGO OFFICIAL DESCRIPTION:
Young Monkie Kid fans will love creating epic scenes with this LEGO Demon Bull King building toy (80010). A brilliant LEGO gift idea for kids aged 9 and up, it features a huge, posable Demon Bull King model, with many cool features to build and inspire play such as a LEGO light brick that lights up the torso, stud-shooting cannons, a 'flame thrower' and a big axe. The Monkie Kid, Pigsy and Princess Iron Fan minifigures each have weapons, including The Golden Staff, to boost the battle action.
Launch and Exit - May 16th 2020 - December 31st 2021
Original Price - 89.99 POUND/ 119.99 US/ 99.99 EURO
Piece Count - 1051 pieces
Minifigures - 3