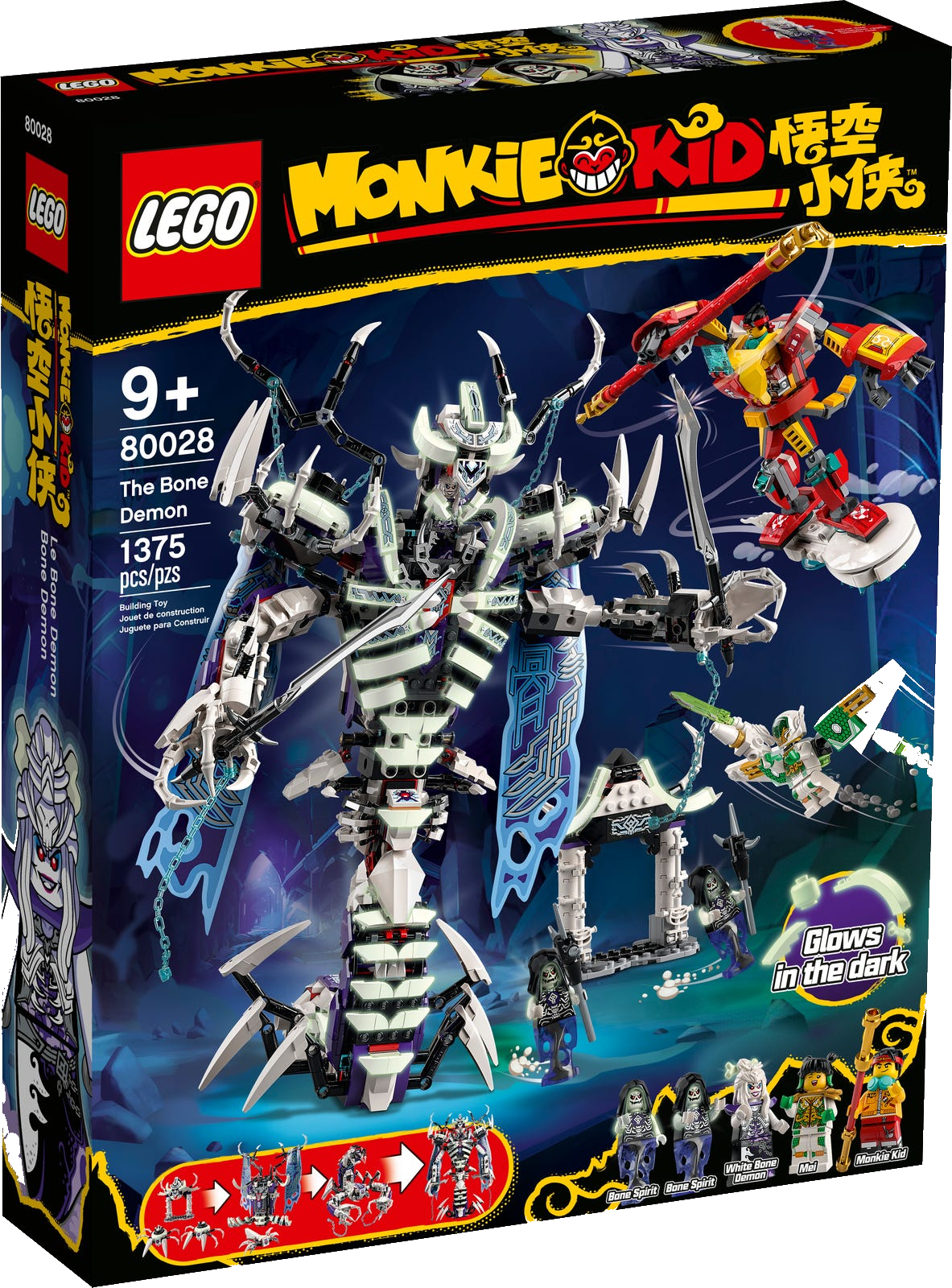 The Bone Demon 80028

LEGO OFFICIAL DESCRIPTION:
Youngsters can build the story of thrice defeating the Bone Demon with this LEGO Monkie Kid toy (80028). First they build 2 Bone Spiders, then the White Bone Demon's crypt where Monkie Kid and Mei take on the Bone Spirits and a Bone Scuttler, then a Bone Scorpion. Finally, all builds are combined to create the Bone Demon model. This playset includes the most glow-in-the-dark elements of any LEGO set to date and 5 minifigures. Monkie Kid has a battle mech and Cloud Board, Mei has a winged jetpack, and each has buildable toy weapons that can be upgraded as their challenges get tougher.
Launch and Exit - July 1st 2021 - TBA
Original Price - 89.99 POUND/ 119.99 US/ 99.99 EURO
Piece Count - 1375 pieces
Minifigures - 5